Successful marketing stories
The successful marketing is how to satisfy your customers' needs but in your own way. Your differentiation makes you more successful, like kitkat story of success in japan, and "half.com" website story. Which with different and unique ideas they took their projects to a completely new track.
Customer is the BOSS
As David Scott says "Nobody cares about your products except you. People care about themselves and how you can solve their problem"
This quote teaches us that do not focus on your product or your company features. All you have to worry about is the customers' needs and how to satisfy these needs.
Kitkat story of success in Japan
The Japanese do not trust in advertising and media. Which made a great challenge to kitkat. how to start their path in Japan without advertising.!! For coincidence KitKat is locally pronounced 'kitto katsu', meaning "You will surely win". and here comes kitkat indirect and patient plan to spread out in Japan.
The first year for kitkat in Japan, the hotels started to distribute the chocolate on the students for free. As it is magical piece that brings luck, without telling people that it is a gift from kitkat company itself.  In the second and third year, the company started to spread some news and hearsays about mothers and their kids with the magical pieces of chocolate. These stories were  invented but it had a great effect on mothers. They started to believe that kitkat really brings good luck, so they were keen on sending their kids to exam with kitkat.
As Japanese like differentiation, the company makes a lot of flavors only for The Japanese Market. Kitkat now made about 200 flavors only for Japan.
Overall KitKat Japan successfully managed to captivate an entire nation by emotionally engaging with them, incorporating regional flavors yet still surprising consumers with unique tastes.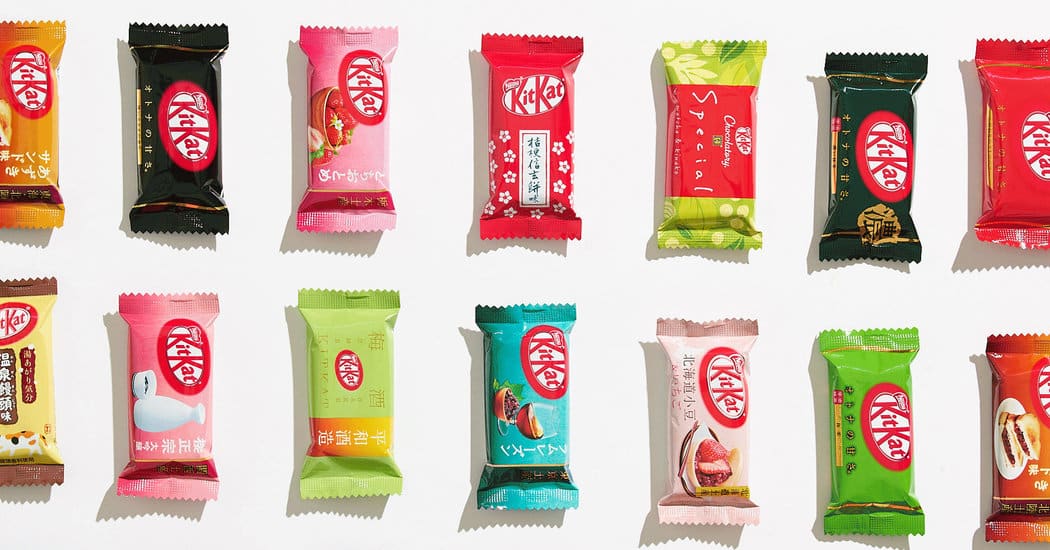 Half.com story of success
Our story goes back to 1999 for "half.com" website which had nearly no visits at all. and they failed in every marketing trial they had, until the assistant director discovered a small village called "half town" which had only 360 people living in. Here the brilliant idea has been created, He decided to negotiate with the village people to convince them to change the village name to half.com for only one year and giving them $100,000 and 20 computers for the village school in return.
 He really did it and changed the village's name. This story has spread out all over the newspapers and websites. half.com website accomplished a great success. in only three weeks "ebay.com" website offered to buy the website for $350 million. they changed its name  to "Half.ebay.com". After 18 years of success, Half.com closed on 31 August 2017
Display a unique marketing way
As the numbers of companies increase and the marketing ways become more proficient. the competition becomes harder and harder. That's why every project needs to display a unique marketing way to achieve success and survive in the competition.
Before making your marketing plan, set a clear strategy for yourself. Define who's your targeting audience and study their demands and behaviors, then start your plan to fulfill their needs.